Morning Clarity Disposable Vape
$24.99
500 Draws/Puffs Per Device

 

0.6-1mg per Draw/Puff
All-Natural Product
Distillate & Organic Terpenes
Our Morning Clarity Disposable Vape is formulated with our organic hemp terpene blend that is a great way to get your day started! SHIPPING IS NOT AVAILABLE FOR VAPE PRODUCTS
Whole Plant Disposable Vape
All of our disposable vapes are made with our unique Full Spectrum Crystal Resistant Distillate! We use an open-loop extraction method to preserve the natural plant terpenes from a Sativa hemp variety for our Morning Clarity disposable vape blend!
Full Panel Lab Test
We have a full panel lab test on our hemp flower and full-spectrum extract when it was grown and extracted. It has been tested for pesticides, microbial, micro-toxins residual solvents, potency, and terpenes.
Triple Lab Tested
We have our finished products lab tested for a 3rd time from a 3rd party lab to ensure quality and potency, in addition to our in-house testing.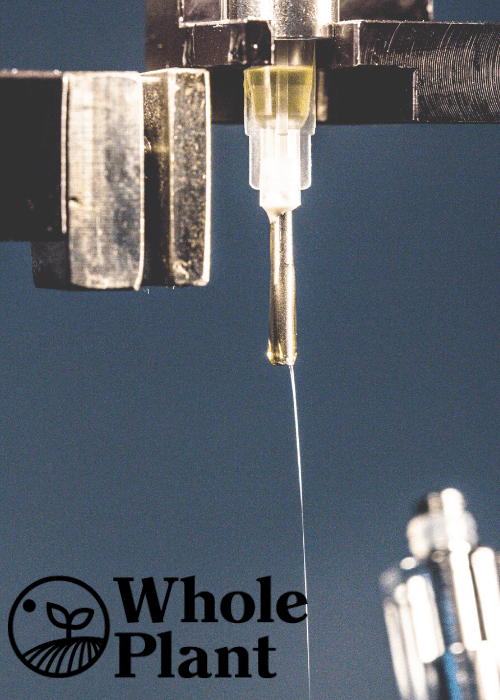 Distillate & Organic Terpenes
Our Crystal Resistant Distillate allows us to not have to use any cutting agents.
Our Whole Plant Disposable is a full all-natural vape with no additives.
C CELL Technology
Our disposable has C CELL technology with a quality ceramic coil for a clean vape draw.
Our C CELL has large intake wholes so there is no clogging with our thick whole plant oil.
Warning Statement:
Consumers should consult a licensed healthcare professional if pregnant, breastfeeding, currently taking medications, or under eighteen years of age.
Additional information
| | |
| --- | --- |
| Ingredients | Full Spectrum Hemp Extract, Organic Terpene Blend (Alpha pinene, Beta pinene, Alpha-Bisabolol, alpha- humulene, d-limonene, myrcene, beta-caryophyllene) phenoxyethanol, tetrasodium, triethanolamine, glutamate diacetate |
| Size | .5 ml |
| Strength (mg) | 250 |
Morning Clarity Disposable Vape